Lux Vitae translates to "living light" and at Lux Vitae Wellness we strive to provide the highest quality care so that you and your loved ones can get back to living your life as vibrantly as possible.
After studying health and healing for over 10 years, I decided it was time to share some tips and tricks as well as my own, personal journey to healthy living.  Lux Vitae Wellness started as a way that I could share the health-promoting products that I've found to be so useful with family and friends in an easy-to-access, affordable manner.  I started doing research on water filters after my mom was diagnosed with breast cancer because it made us wonder what could have caused that.  Why would the body create a tumor?  So, I started to dig deep and look at our water, something we all consume daily but often take for granted.  The beauty products that are absorbed through our skin and how we look at recovery and healing.  My goal is to provide an easy place to access everyday products that support a thriving lifestyle.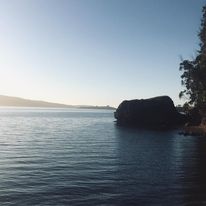 "My kids have a BioMat Mini. And I take a nap quite regularly on the BioMat Pro.
When you lay on it for as little as 10 minutes each day (or sleep on it the entire night if you'd like) the BioMat's unique infrared technology penetrates at the cellular level, rapidly speeding repair and regeneration.
The BioMat also delivers a wealth of health benefits, including increased resilience to sickness, deeper, more refreshing sleep, decreased brain fog with increased focus and enhanced cognitive performance."
 – Ben G.
"To our amazement, the results from the ionized water are within minutes of consumption."
– Dr. Gus Spatharakis
"We've been using essential oils for two years now and they have become very important to us in many different ways! Both of my sons and my husband suffer from seasonal allergies and asthma, but with the help of essential oils, I have not and to bring them to the doctor as often as I used to. They both love using oils to help them with their symptoms because neither one of them likes going to the doctor if we can fix it on our own! They love diffusing oils not only for sickness, but also to help them relax or focus. I love hearing them ask me for their favorite rollerballs! They commonly use Deep Blue, for pain, Lavender and Melaleuca for ear aches and Lavender, Lemon and Peppermint for allergies.
I take the LLV supplements daily to help maintain a healthy lifestyle. I also have my boys taking their a2z kids chewables, xEO Mega and PB Assist probiotics. And I have seen a very big difference in our energy and our overall health! I am so grateful for my mentor Christa for introducing me to doTERRA, it has completely transformed my family's life!"
— Vanessa B.
HOURS
Monday: 9-12 | 3-6
Tuesday: 3-6
Wednesday 9-12 | 3-6
Thursday: 9-12
Friday: 9-12